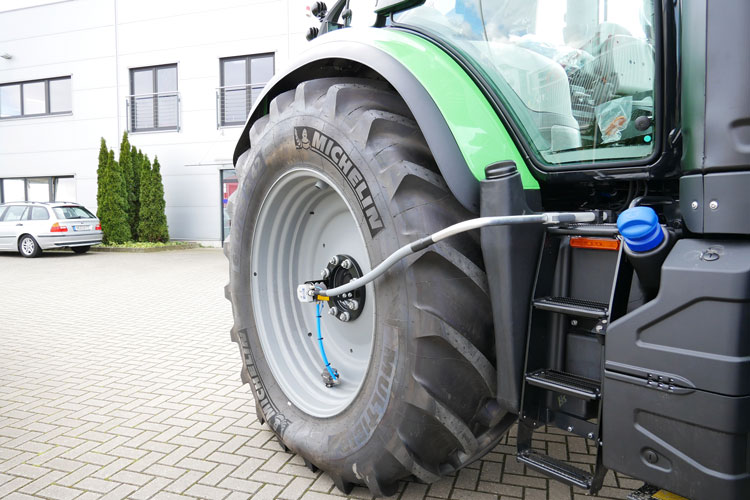 Treadright is proudly Canadian owned and based out of Ingersoll, Ontario. Treadright is the exclusive Canadian distributor of the PTG Central Tire Inflation Systems. PTG is a German-based manufacture of Central Tire Inflation Systems (CTIS), and is a wholly-owned subsidiary of The Michelin Tire Company.
Treadright is a leader in both installation and sales of the PTG system. Treadright is highly skilled in installing the PTG system in all makes and models of tractors, machinery and farm equipment implements.

For the past 25 years, PTG has developed and refined their Central Tire Inflation System, utilizing a fully automated system for air pressure adjustments while on the move.